The first Independent Artists online exhibition
So far as we know this will be the first art event on eBay.
The IA are a disparate bunch with art of all styles and sizes and media - but we are also committed to original work and god customer service. Please take a peek at the show, which starts at 6am BST on Monday 1st May.

You'll see this drawing of mine there.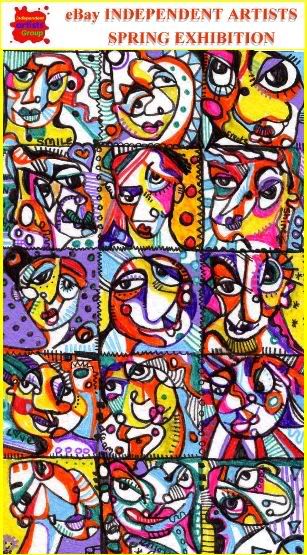 The auction will be available here from May 1st-8th

Click here to see the rest of the exhibition.

Thanks for supporting original artists!