Mean cats and a new shop
I'm trying to attain balance in my life, so on the one hand I am doing SMILE paintings and on the other I am doing mean old cats...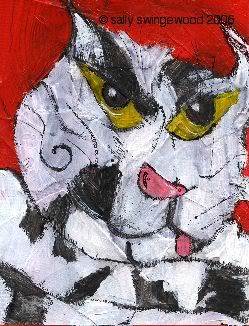 If you would like to give this cantankerous old puss a good home do click
I have a new shop too - please please please check it out by clicking on this newly fixed (I hope!) link -
Thank-you friends.