Busy working towards Chicago!
The Shakespeare show is galloping towards us and I am painting like a demon.
It's kind of fun!
Here's a sneak preview of what will be on show at The Red Lion Gallery, Chicago, from August 3rd-6th. If you would like an invitation to the private view get in touch!
39x12 inch mixed media canvas - Neptune (from The Tempest)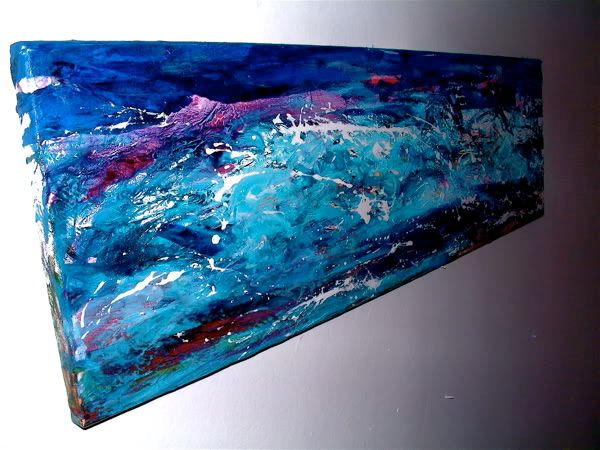 30x24 inch mixed media canvas - The shore is but a gilded ornament to a dangerous sea (from The Merchant of Venice)
'Howl' - inspired by King Lear's unhappy walk over the heath - a postcard sized mixed media piece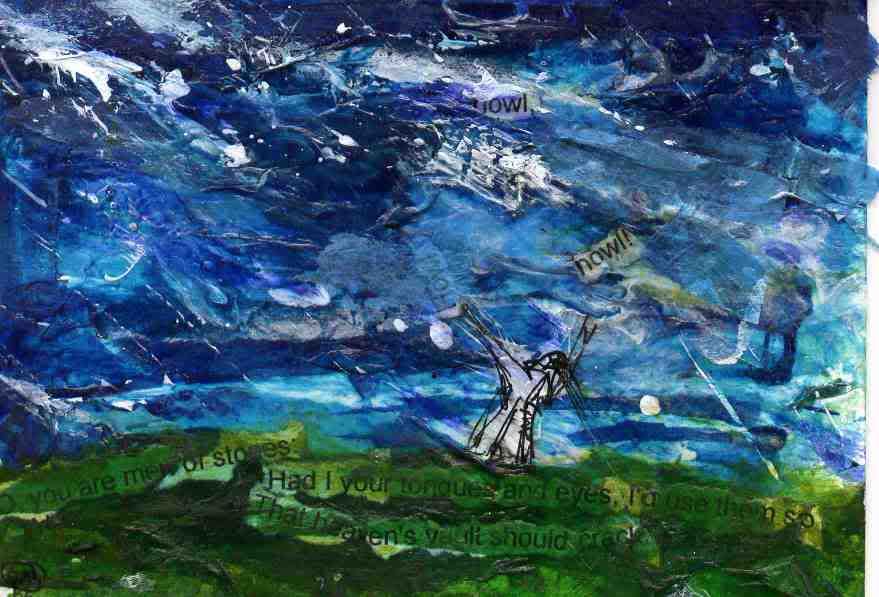 From Romeo & Juliet - 'O happy dagger' - a postcard sized mixed media work